Richard Reed businessman, author, marketing and advertising expert.
Welcome to the Richard A. Reed website. Over the past several decades I have had the good fortune to travel the world extensively. Visiting 90+ countries and operating dozens of companies worldwide has been rewarding experience. Spending large portions of my life in airplanes and hotels/casinos. Las Vegas has always held a special place in my heart. I am proud to be a Las Vegas entrepreneur and specialize in advertising and marketing.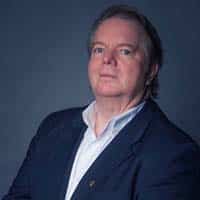 Welcome to the Richard A. Reed website. Over the past several decades I have had the good fortune to travel the world extensively. Visiting 90+ countries and operating dozens of companies worldwide has been rewarding experience. Spending large portions of my life in airplanes and hotels/casinos. Las Vegas has always held a special place in my heart. I am proud to be a Las Vegas entrepreneur and specialize in advertising and marketing.
Richard A Reed helps small businesses get more customers…
Below are a few of the items currently keeping me busy. As a Las Vegas businessman, owner of several businesses, you learn quickly or you pay large or financial crippling lessons. It is my pleasure to share with other quality business persons how to improve your company and find you more customers. My proven methods are the results of several decades. You can reach me at 702-210–4201.
In 1992, I created Insider Viewpoint of Las Vegas, a paper magazine. Also in 1992, I developed my first Internet web presence simultaneously. My first website, is now the oldest online city guide for Las Vegas. InsiderVLV.com website delivers 12,000+ pages of information about the entertainment capital of the world. Insider Viewpoint of Las Vegas (IVLV) helps companies reach their advertising goals efficiently, effectively and economically over the past 3 decades.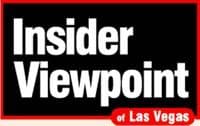 Insider Viewpoint website is an information source for television programs, newspaper articles, radio talk shows, Fortune 500 Companies, blogs and many other media sources worldwide.
"For nearly 50 years, I, Richard A Reed, "Dick" has and continues to have the opportunity to experience all Las Vegas and the world has to offer while simultaneously helping other businesses . . ."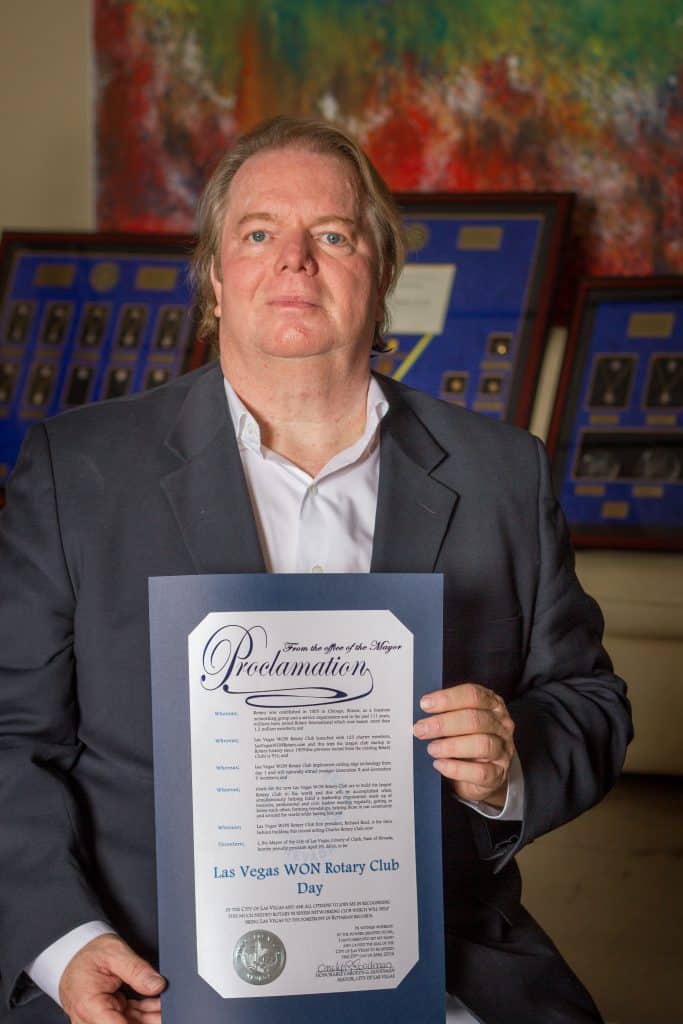 Reed Consortium helps small and medium size businesses obtain more customers. This is accomplished by obtaining better website ranking (without touching or modifying your website) and a myriad of other advertising and marketing techniques we developed over the past 30 years of being online.

(On hold because of pandemic) Founder / creator of the world famous HalfPriceShows.com, next generation online ticketing. Helping shows / tours / attractions worldwide fill those empty seats! Within the network assets of Reed Consortium, Half Price Shows is one of 850+ websites owned operated worldwide.
HalfPriceshows.com offers' Las Vegas tickets at 50% discount for today's performance and 1-120 days into the future. HalfPriceShows.com is rated highest level at BBB. Delivering the guaranteed lowest priced discount tickets online or off line for shows, tours and attraction tickets.
Unfortunately COVID changed many businesses worldwide and sadly HalfPriceShows.com is now on hold.
Website Guaranteed Ranking: If your website does not rank high in search engines, your maximum income potential is going to fall short. Website Guaranteed Ranking is a book written by Richard A Reed. Owner of Advertising and Marketing companies for 50+ years, 30+ years online and 20+ years prior to the internet. If you want more customers, read on, it will be economically rewarding. Understanding Website Guaranteed Ranking process you will receive marketing / internet skills / advertising and ranking placement within 100 days and all programs come with a full 100% money back guarantee. We deliver results. Learning about website ranking is not fun or glamorous. However, spending the money you make from obtaining a higher website ranking is extremely fun. Released July 2022.
Books Soon to be Released by Richard A Reed
Crushing Inflation: Inflation is an ugly word for most people and businesses. Every few years the economy swings and inflations rears up. When this happens inflation takes a way assets by costing many people daily more money for products and services. This does not have to be the case for you. Crushing Inflation is written by Richard A Reed with more than 50 years of business experience fighting inflation around the world. There are tried and proven ways waiting for you to prepare and exist within inflationary times without giving up your lifestyle. For the first time ever, the secrets contained in this book of how to crush inflation and even ways to make money during inflationary times will be shared.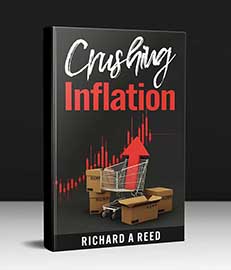 Finding the Investors: Life sometimes is not fair. Often you have a great idea but not enough money to execute the new idea. The world would be perfect if you have a huge checkbook or the ability to borrow large amounts from a bank daily. But, the reality for most of us starting out this is not an option. Through my decades of business in the USA as well as dozens of foreign countries, I will share the secrets of finding investors. Finding the Investors book is designed to share my real experiences as well as close friends of mine. You can modify our information for your specific needs to obtain all the financing you deserve. Finding Investors is a technic. Once you read about it, your skills to make your dreams come true are only days away.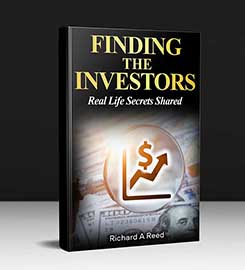 Create Small Business: Creating a successful small business is the driving force of almost every entrepreneur person in the world. Whether your field of expertise is technology, restaurants, hospitality, service, or creating something no one else has ever accomplished, Create Small Business will help you. Within Create Small Business you receive the secrets of more than 50 years of personal experience of creating/ operating businesses in dozens of countries and all the states in the USA. This easy to follow book will save you thousands or millions in years to come. Instructions on avoiding the pitfalls and small business nightmares most people encounter. Here is your chance to steal the insider secrets for your new or existing business.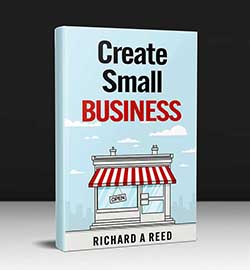 Businesses Owned & Founder by Richard A Reed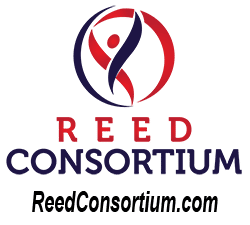 Reed Consortium, LLC works with small to medium size businesses to obtain a positive result with their ROI, (return on investment) when they follow our strategies and marketplace experiences. Your company desires more customers, then you have come to the right place. Using our marketing solutions and consulting experience which we developed over the past 50+ years is a winning combination for you. You can sit back and enjoy the benefits of obtaining more customers while we do all the work. Additionally, we offer our 100% money back guaranteed programs. This is your invitation to have your business gain more customers at the lowest cost. Call 702-210-4201 to see all the ways you can obtain new customers.
Insider Viewpoint of Las Vegas was originally a paper magazine about Las Vegas and the surround area. Started in 1992, Insider Viewpoint of Las Vegas quickly became a favorite of local residents and visitors to the Las Vegas area. Growing over the past 30+ years, this publication has experience many changes and upgrades to deliver quality information to our readers. Today, there is no longer a paper version as it was discontinued in 1999 to deliver faster, and to more readers by becoming an online only publication. For more information about Insider Viewpoint of Las Vegas call 702-210-4201.

Richard A Reed was the Founder / Charter Member and the 1st Club President of Las Vegas WON Rotary Club. Rotary is the oldest Service Organization starting in 1905. As records are meant to be broken, from 1905-2016, Las Vegas WON Rotary Club was the largest new Rotary Club chartered in USA. The official Club Charter was on April 8, 2016 and we had 125 members. The Rotary Club of Las Vegas WON, Nevada, USA is known as Las Vegas WON Rotary Club. The word WON stands for "WHERE OPPORTUNITY NETWORKS" and we enjoy networking together. The initial objective was to charter a new Rotary club with more than 91 members and outperform all 35,000+ previously chartered Rotary clubs since 1905. Our theory was we could use social media to grow the largest charter ever in Rotary history then help grow the other 35,000+ existing Rotary clubs.

(On hold because of pandemic) LasVegasDiet.com, created in 1999, is different from other vitamin, diet products, supplement, weight loss, diet companies. We make only 2 products for Men / Women to enjoy a better, healthier life, at a very low cost to our customers. Keeping with our quality standards, all LasVegasDiet.com products are proudly made in USA within a FDA Approved Facility, GMP. LasVegasDiet.com Fat Burner with Appetite Suppressant is an outstanding, all natural product… Change Your Size – Not Your Lifestyle. Our Mental Performance product increases circulation in your brain. All you do is once a day, swallow one small capsule. The increase brain circulation helps you think clearer, faster, more alert, focus, attention span, motivated, memory. Unlock Your Brain's Potential.

Creator, owner of the famous Reed Exhibit, Richard Reed assembled a custom six freestanding displays consisting of every medal / award given by Rotary International. This includes all levels of Paul Harris, Bequest, Benefactor, Major Donor, Arch Klumph. (ReedExhibit.com). This display is the ONLY, ever assembled collection of all levels of awards from Rotary International. The six large custom framed displays are available for various Rotary functions throughout the world. Besides ReedExhibit.com, another Rotary related project is the Rotarians Connect website, RotariansConnectD5300.com. This website is providing a platform to tap into the 21st century technology. By utilizing the latest technology, this site helps Rotarians worldwide to offer their products and services. Please note, the website, RotariansConnect.com, is not owned by Rotary International, however they have approved the website.

702-210-4201
I, Richard A Reed, and my staff would like to hear from you, complete form below.